Striders of Croydon produced a good team performance to place fifth in their first Surrey Womens Cross-Country League Division Two match of the season, at Reigate on Saturday. They were led by Jenny Rowe who ran well to place 24th of the 217 finishers, completing the undulating four-mile course in 29 minutes 16 seconds. Steph Upton was 32nd (30:17) with Nikki Javan 45th (31:04), Ally Whitlock 46th (31:08) and Jennifer Gutteridge completing the scoring team in 52nd (31:22). The B team placed fourth in their category, led by  Debra Bourne in 63rd (31:57) with Becky Laurence 98th (34:33), Amanda Hewett 99th (34:37), Selena Wong 106th (34:48) and Joanna Collins 125th (35:35).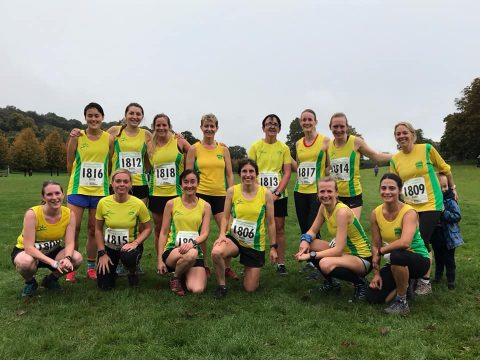 Later in the afternoon, Striders' men placed sixth in their Surrey Cross-Country League Division Two match at the same venue. Alastair Falconer had an excellent run to place ninth of the 197 finishers, completing the five-mile course in 30 minutes 42 seconds. Tatsuya Okamoto was 35th (32:30) with Lee Flanagan 42nd (32:56), Rob Lines 53rd (33:22) and Bill Makuwa 54th (33:22). Veteran Krzysztof Klidzia was second in the over-50 category and 57th overall (33:38), while Matthew Stone was 65th (33:56), Andrew Aitken 68th (34:00), Dave Shaw 70th (34:10) and Simon Ambrosi completed the scoring team in 76th (34:28). The B team did well to place second in their category, led by Jake Moir in 77th (34:30). Robert Zietz was third in the over-60 category (38:52). Striders had an impressive total of 30 finishers in the men's race and 14 in the women's race.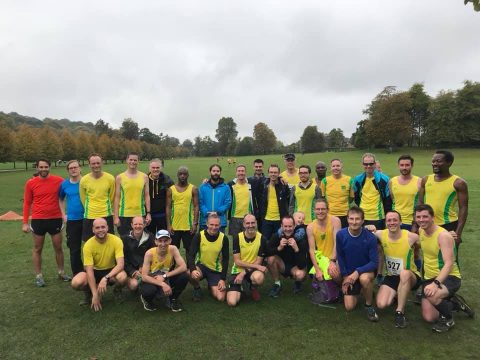 This Saturday (19th) some of Striders' older runners will be competing in the Surrey Masters Cross-Country Championships, at Morden Park.