Sunday 15th March 2020, 9:15am
An undulating, accurately measured course is perfect for those new to half-marathon running or those looking for a last long run before their spring marathons.
There are prizes on offer to leading men and ladies plus a variety of age category prizes and team prizes for both male and female (3 to score). Medals and finish line goodies on offer to all finishers.
Click here for details and to enter.
Click on Route for the Route Map.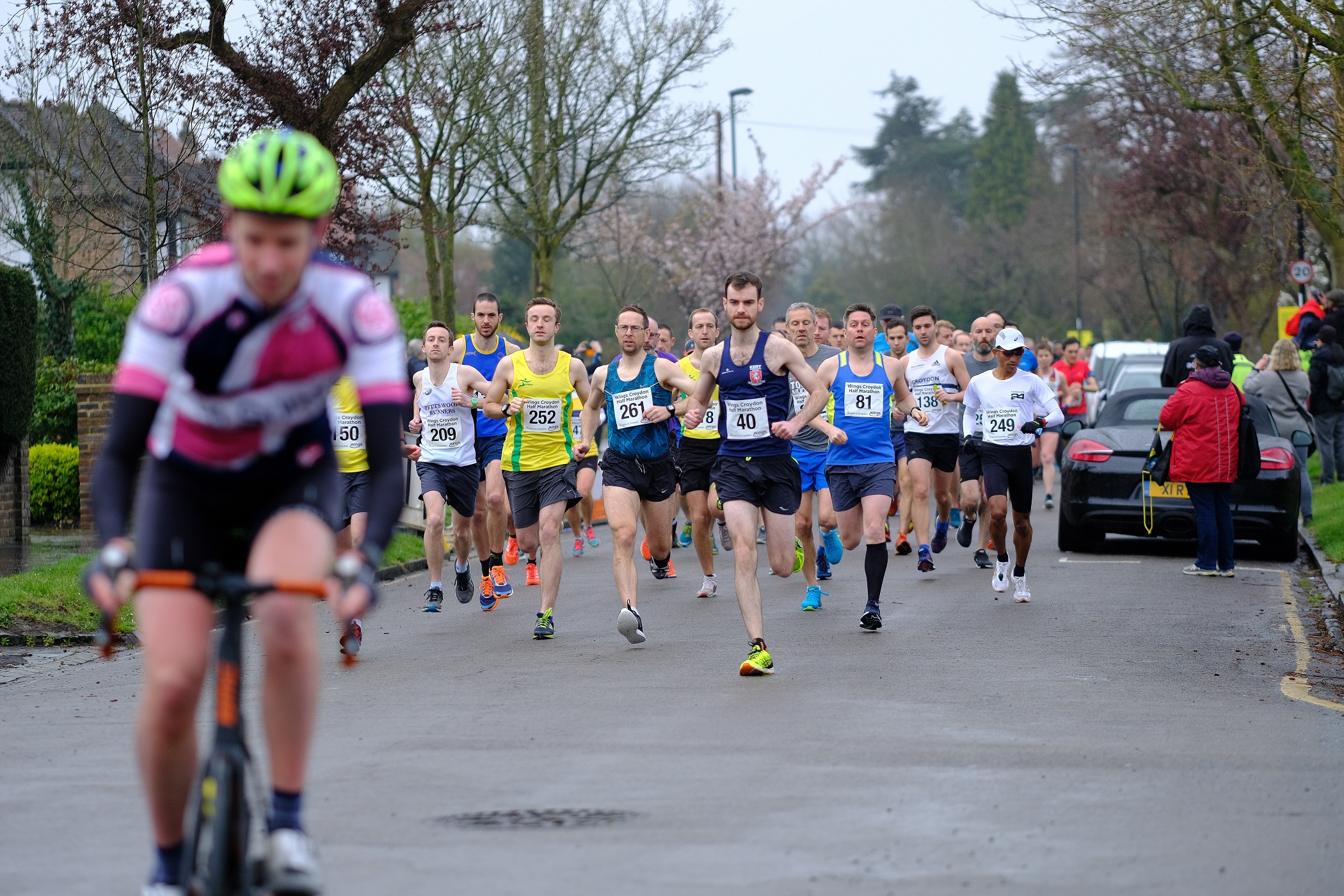 Previous results
Sunday 31st March 2018 – Croydon Half 2019 Results
Sunday 8th April 2018 – Wings Croydon Half 2018 Results  
Sunday 2nd April 2017  Croydon Half 2017 Results
Sunday 10th April 2016  Croydon Half 2016 Results  Croydon Half 2016 Team Results
Archive  Croydon Half 2015 Results  Croydon Half 2014 Results  Croydon Half 2013 Results  Croydon Half 2012 Results  Croydon Half 2011 Results
Race administration, timing and results provided by Nice Work, help and support provided by,
Croydon Running Sister,  Shirley Park Tennis Club ,  Croydon Harriers.

Prizes and Trophies from Striders & The Winning Margin,