Sandra Francis, from Striders of Croydon, had an excellent day at the South of England Masters Indoor Championships at Lee Valley on Sunday. She won gold medals in both the W60 long jump (3.01 metres) and the 60 metres (10.57). Club colleague Alan Dolton won bronze in the M60 1500 metres (6:46.08).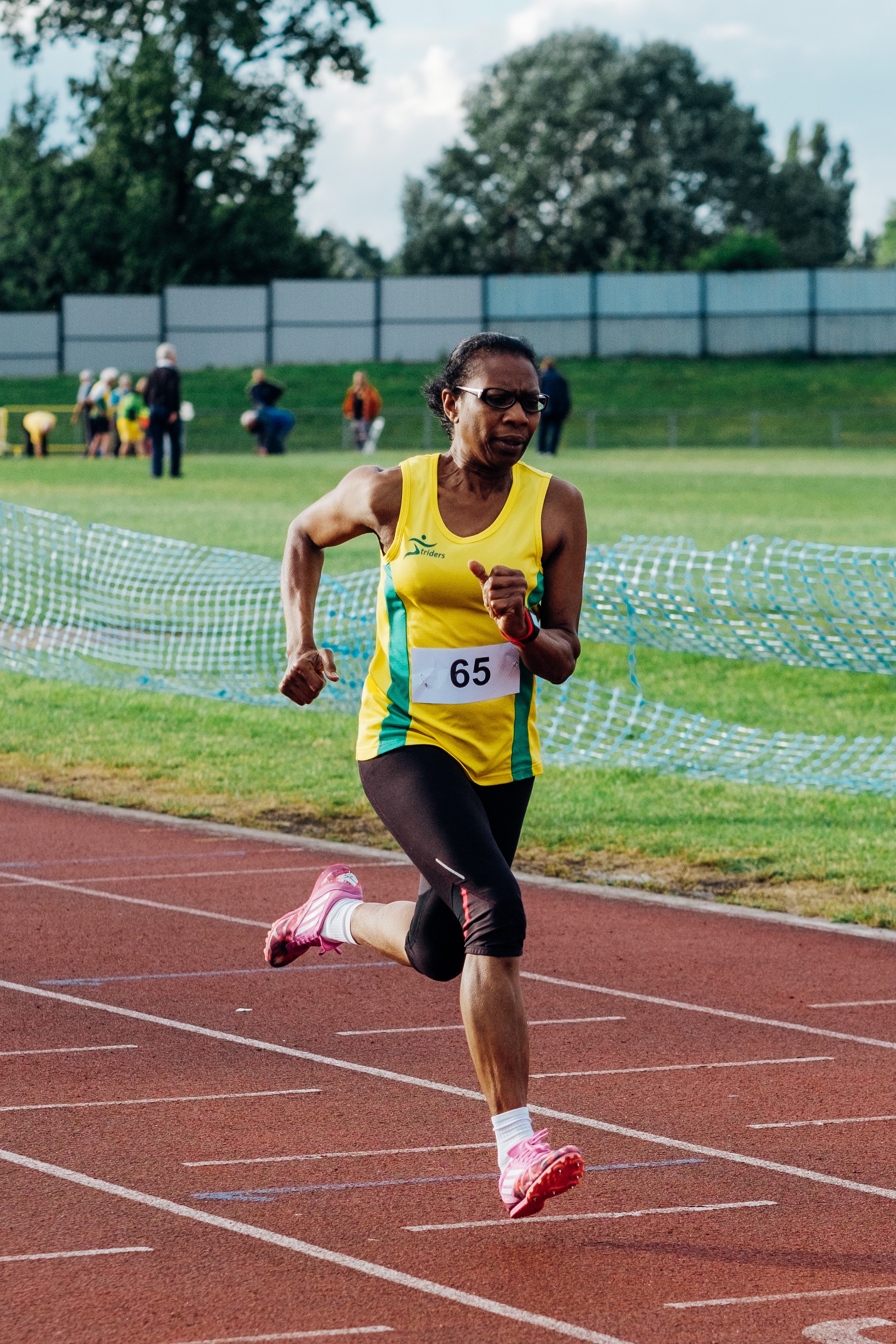 On the same day, Tatsuya Okamoto placed 19th out of 2839 finishers in the Hampton Court Half-Marathon (77:45). Dave Shaw was 39th overall and first in the over-50 category, setting a new club M55 half-marathon record of 81 minutes 10. In the Kinsale 10-mile road race, Striders were led by Mick Turner who placed 87th overall and first in the over-50 category (71:36). Steve Massey was 91st (71:56) and Paul Cripps 94th (72:10), while Serena Stracey was the 37th woman to finish (79:15). In the Wokingham Half-Marathon, Krzysztof Klidzia placed 129th out of 2632 finishers (80:16), while Graeme Drysdale was 188th (82:49).
In the National Cross-Country Championships at Nottingham on Saturday, Striders were represented by Andy Perks who placed 1034th of the 1710 finishers, completing the muddy 12-kilometre course in 63 minutes 06. Earlier on Saturday, Samuel Hansen placed first out of 172 finishers in the Lloyd parkrun (19:01), while Andrew Aitken was first out of 159 finishers in the South Norwood parkrun (19:34). Martin Filer was second in the Riddlesdown parkrun (20:07). Serena Stracey was the second woman to finish the Glen River parkrun in Cork, placing 26th overall (22:57). Molly Haviland was the second woman to finish the Lloyd parkrun, placing 27th overall (25:09). Marianne Chua was the second woman to finish the Oak Hill parkrun in Barnet, placing 39th overall (22:34). Striders had a total of 86 finishers in the various weekly parkruns.