The fifth annual mobmatch between Striders of Croydon and local rivals Croydon Harriers took place at Lloyd Park on Saturday, in conjunction with the weekly parkrun. Striders provided the first three runners to finish with Tatsuya Okamoto first across the line in 18 minutes 06, Peter Mills second (18.09) and Phil Coales third (18.12). Tony MacDowall of Victoria Park was fourth (18.17) and Robert Lines of Selsdon Baptist Church was fifth (18.43). Striders had the next two finishers with Lee Flanagan sixth (19.01) and Simon Ambrosi seventh (19.18). The first Harrier to finish was David White, who placed eighth (19.23).
Harriers had the first two under-18s to finish, with Soul Hallums placing tenth overall (19.31) and Luke Hill eleventh (19.53). Striders' team manager Krzysztof Klidzia was the first over-50 to finish, placing 12th overall (19.56). Zachary Blair of Harriers was the first under-15 to finish, placing 13th overall (20.04).
The first woman to finish was Harriers' fast-improving teenager Leanne Moore, who gained the reward for some hard recent training by placing 40th overall in a personal best of 22 minutes 29 seconds. Striders had the next three women to finish with Becky Laurence 43rd (22.46), Joanne Campbell 50th (23.14) and Nikki Javan 53rd (23.23). Jenna Hooper of Harriers was 56th (23.25), while Steph Upton of Striders was 62nd (23.42), Gulcin Erten of Harriers was 72nd (24.26) and Lucy Finch of Striders was 74th (24.34).
While Harriers scored strongly in the younger age-groups, Striders dominated the older age-groups. The first over-65 to finish was Barry Finch of Striders, who placed 95th overall (26.15). The first over-70 to finish was Andy Elliott of Striders, who placed 151st overall (31.18). The first over-60 woman to finish was Sandra Francis of Striders, who placed 174th overall (33.19).
Striders had 34 runners finishing the course in under 25 minutes, compared with 18 Harriers. In total Striders mustered 58 finishers, while Harriers mustered 35, giving Striders victory in the match by 2693 points to 1675.
This Saturday (10th) both clubs will be back at Lloyd Park for the final Surrey Cross-Country League Division Two race of the season.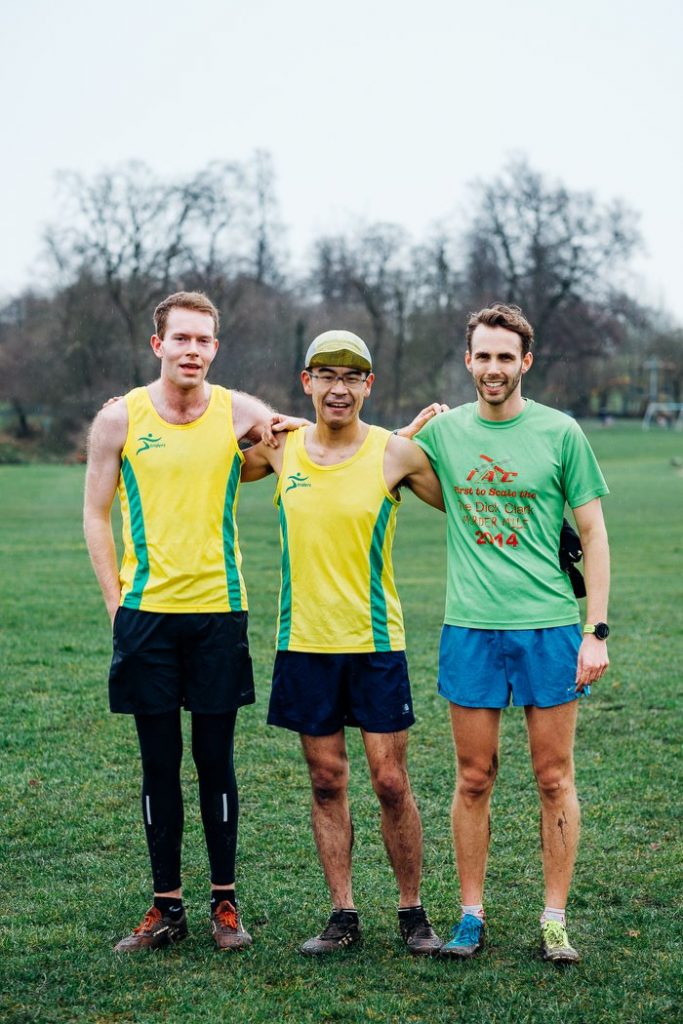 Photo credit: Marianne Chua Photography